Meditation for Overcoming of Stress
A.R.T. Meditation for relaxation and regeneration
Why is it important to concentrate on one´s self so as to overcome stress?
As long as our mental capacities are permanently strained, our body cannot have rest or recover. Regenerative processes are optimized during a state of resting. Therefore, overcoming stress without concentrating on one´s self is impossible.
Overcoming stress serves to regulate tensions of our body, mind, and soul. Tension within our soul always leads to mental and physical tension, weakens our immune system, exposes us to new diseases, or supports already existing diseases to become chronic.
The A.R.T. meditations for stress reduction activate the different energy centers of the body so that they can harmonize.
Meditation for relaxation
Overcoming stress is of outstanding importance for our health. Permanent stress given, any regulative mechanism of our body can be interfered with.
It is possible to free our body from stress by gaining access to our interior along different channels. Acoustic perception is one of those channels.
To exert influence on any level we have to focus on different areas of our body. Therefore, we have chosen seven energy centres especially enabled to receive sound vibrations. Accordingly, from here regulation can be initiated.
Ancient concepts of healing consider these seven areas the Seven Main Centres (Chakras), each centre exerting a special effect on our soul, mind, and body.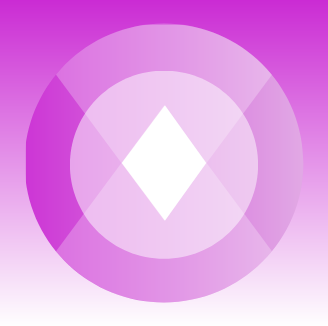 My state of health has stabilized with A.R.T.
I had hoped that this form of therapy would have a positive influence on my neurological disease. And so it was: my state of health was stabilized and thus improved by A.R.T. – I can emphasize this five times.
I can recommend A.R.T. to everyone
I can recommend A.R.T. to anyone who would like to gain more peace and strength and get their head clear and free again. 10 minutes a day can change your life forever – that's not a saying, that's real.
I have observed that certain pain conditions have been relieved by this meditation. I have become calmer. More relaxed. More concentrated. More patient.
Parkinson's disease in the early stages significantly improved
After the regular music meditation therapy, my Parkinson's disease has improved considerably in the early stages. It even went so far that I stopped taking my medication.
Therapeutic and prophylactic instrument
Everyone can use the Audio Resonance Therapy preventively to keep yourself healthy. You don't have to wait until you have a problem. ART is both a therapeutic and a prophylactic instrument.
I use A.R.T. on a large number of patients
I use Audio Resonance Therapy with many of my patients – with specific, individual recommendations, depending on the disease. The results are amazing. Patients with insomnia in particular are enthusiastic because the quality of sleep improves very well.